Posted by Dave on Sep 6th 2022
And just like that, here we are once again at boat show season already. We don't do nearly as many shows as Edson used to do in the old days - there aren't nearly that many shows these days anyhow - but we've got a busy fall schedule that's got us hammering to get everything prepped and ready.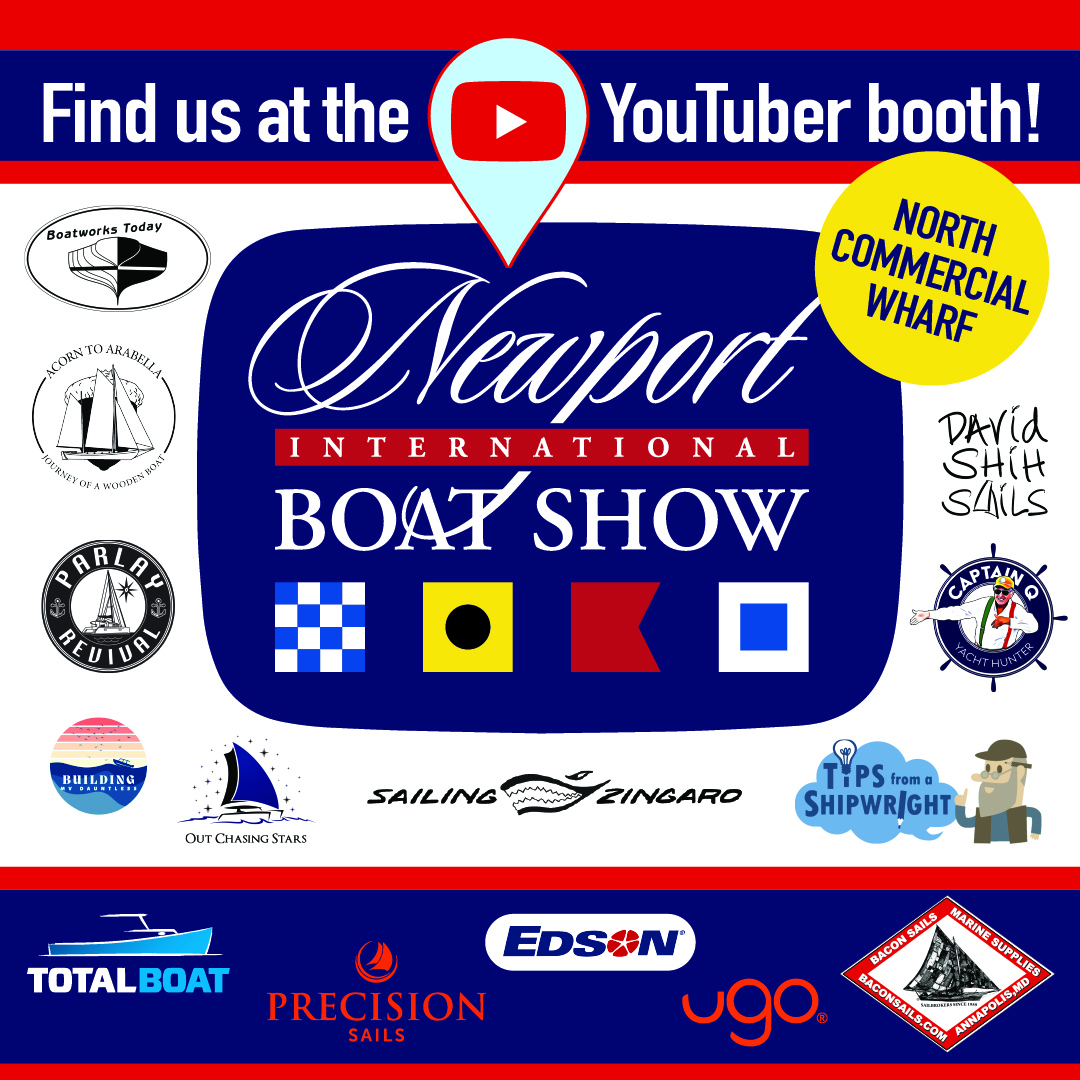 First up is Newport, which starts next week. We're taking a (hopefully) interesting path this year by partnering up with our friends from TotalBoat (I generally hate when companies talk about their friends but the people involved used to be housemates, so it's a real thing in this case) and some other forward-thinking companies to sponsor the YouTuber booth. A mess of the most entertaining and informative YouTube sailing channels are coming to Newport to meet fans, share stories and knowledge, and help spread the word about some of the companies and products they work with. Instead of listening to us drone on about how great our stuff is, you can hear it from some of the people who use it the most. Come see us there at North Commercial Wharf, show dates are 9/15-18.
October brings a mess of shows, covering both sail and power. There's IBEX in Tampa, where we don't display but it's a huge event for boatbuilders and marine companies like Edson to get together on new projects and bs about what we all think is going to happen in the coming year. Then we have Fort Lauderdale, where we also don't exhibit but do spend a lot of time visiting with our OEMs accounts and supporting their sales efforts.
The centerpiece of October's schedule is Annapolis Sailboat show, from the 13th to the 17th. We've put together some great new displays that should really help people understand and interact with steering systems at a much more intimate level. A tighter booth editing program removes some of the "why are we showing this at Annapolis?" stuff and gives us more space to focus more on some of our favorite products that haven't always gotten too much sunshine at shows.
By the time Annapolis is done, it's time to shine up our passports and head to METS, the big whopper in Amsterdam. The custom and superyacht market is the big story for us at METS, though we also try to spend some time with European OEMs to see how we can help them better.
We'll have some compelling promos for you at the shows, as well as a few hot new products to show, so come by and see us when you're at the show.