Posted by Dave on Jun 16th 2022
The ocean crossing hype is real. Last night we watched the premiere of 11th Hour Racing's film Under The Hull (link) at Fort Adams in Newport RI, the Newport to Bermuda Race (link) starts tomorrow also in Newport, and our friends Jordan and Des (along with Steve and Oso) from Project Atticus (link) have shoved off from North Carolina bound for Bermuda on the first leg of their transatlantic crossing to the Azores.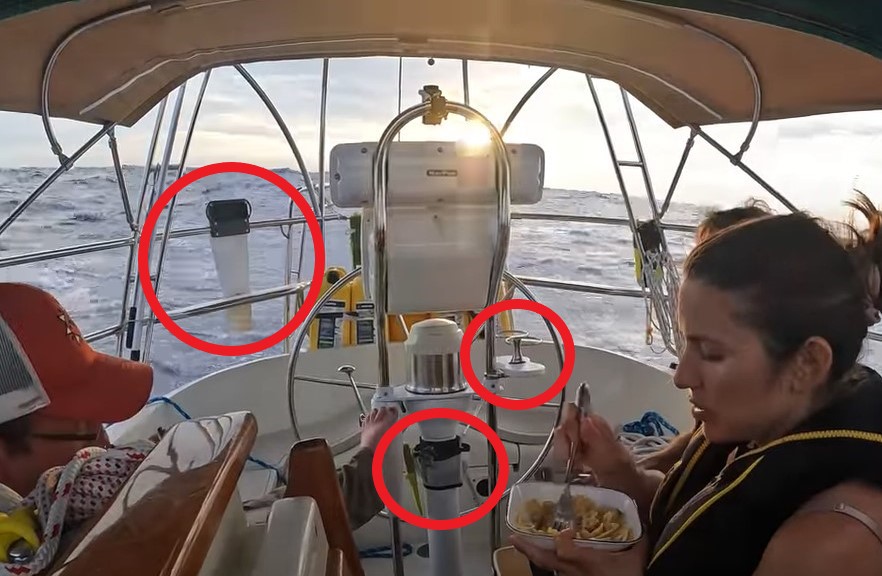 Along with installing plenty of Edson cockpit accessories (PedPox, dual drink holder, and outboard motor bracket) and testing their Edson Emergency Pump (link), Jordan and Des have done a phenomenal job of prepping themselves and their Pacific Seacraft 40 for the the trip. You can follow through their videos to see the array of things they've done (although we haven't yet replaced their out -of-date non-Edson steering system) but they haven't undertaken this thing lightly.
Talking to customers all spring and seeing some old friends in town for the Bermuda Race start makes it obvious how much prep goes into a major offshore undertaking like that for most boats. A "goal" event like a Bermuda Race or a major ocean passing certainly inspires a flurry of too-long-delayed maintenance and other projects, but crossing the bay in an underprepared boat can easily be more harrowing than crossing oceans in a properly prepared one.
Good seamanship counts whatever you're doing on the water, and many of the popular YouTube sailing channels are phenomenal sources of inspiration and ideas for getting your boat in tip-top shape. Our tech section and videos will also help you plan and execute many projects that make your boat easier, more enjoyable, and safer to sail, and you don't even need to cross an ocean.