Posted by Dave on Jun 22nd 2022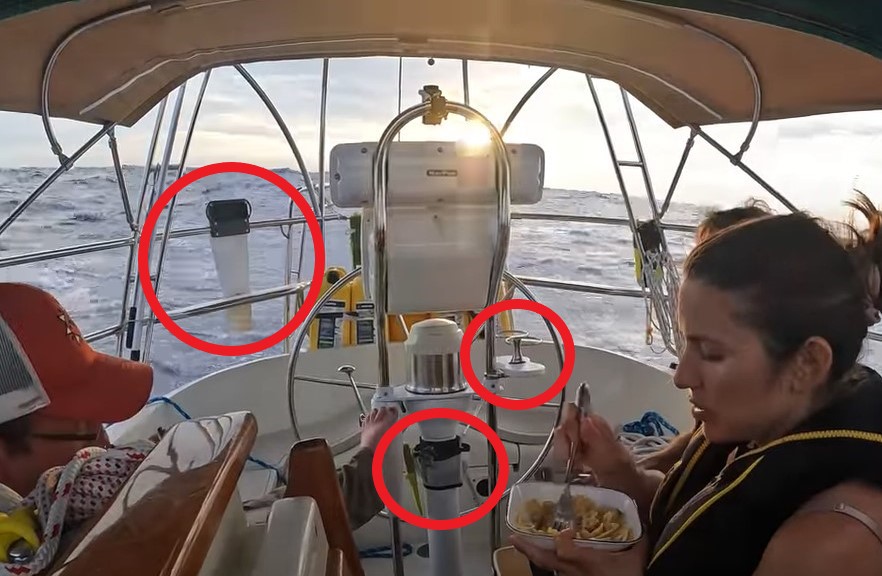 If you're not already addicted to at least a couple of YouTube sailing channels, there's a whole great world you're missing out on. Starting from before the pandemic and absolutely catching fire during it, YouTubers like Project Atticus (link), Acorn to Arabella (link), and Captain Q Yacht Hunter (link) provide unique takes on sailing projects. Des and Jordan from Atticus have grown their skills, ambitions, and boat from their start, and are currently crossing the Atlantic from North Carolina to the Azores by way of Bermuda on their Pacific Seacraft 40. Steve and crew from Acorn to Arabella are mid build on a classic gaff-rigged yawl whose timbers have been harvested from their property and are turning into a cruising boat before the world's eyes. And Captain Q and Ran-Day scour the coastline and beyond to look at hidden gem boats for sale, educating us all about yacht design and sailing traditions along the way.
In a world where none of us get to spend enough time on the water with our actual sailing friends, these channels give a lifeline to the adventure starved and inspire us all to (to borrow a phrase) just get out there and do it. Incidentally, the inherent inclusiveness of the format means no one is the wrong background or wears the wrong shoes to be in the club.
A particular thing that we at Edson appreciate is the education aspect of it. A huge part of our business is helping people understand the critical systems on their boats, and learn how to keep them healthy and happy. In Project Atticus's case, Jordan and his trusty cordless grinder expose the hidden flaws that develop over time and saltwater exposure with even the best built boats and gear. It's great to see people taking seamanship seriously without taking it for granted. Captain Q has innovated in explaining boat vocabulary, with Ran-Day captioning and defining many of the Captain's favorite words and phrases - how many conversations have you had where non-sailors listening said some variation of "it all sounded very nice, if only I had any idea what it was that you were saying!" Breaking down barriers in ways that traditional sailing paths have long struggled to do is a huge plus of these channels.
Selfishly, we love the opportunity to work with some of these channels and equip them for their travels, often enlisting their help in proving or applying products to new uses, and getting help with the heavy lift of education and exposure in a relatable, credible, compelling way.
I recently had the chance to join the Captain Q crew for a day of sailing on the 12 Meter Heritage (link) along with some of their die-hard viewers. Once people got past the initial "holy cow it's really you guys," it was just like a day on the water with a bunch of old friends. That's a development we can really get onboard with.