Posted by Dave on Jun 29th 2023
Starlink – What's the future's future?
Though the better half accuses me of chronic hyperbole, it's no stretch to say that Starlink has revolutionized online access for boaters. Previous options for "out of cell range" internet access ranged from bad to worse in speed, and from expensive to downright usurious in cost. The equipment was also prohibitively priced, power hungry, and took up a lot of space. In reality, prior to Starlink, offshore internet was limited to the superyacht audience and everyday cruisers had to make do with what they could.
A year ago, cruisers started to realize that a Starlink Roam package – designed for RVs and the "van life" crowd - allowed them to have generally great internet for $600 worth of equipment and a monthly pay-as-you-go fee under $200. It worked "offshore" enough to get you from New England to Bermuda, through the Bahamas, and through much of the Caribbean with internet service that wasn't far behind what you had at home. Though the system wasn't meant to work underway, people found that at speeds below roughly 8.5 knots, it worked just fine.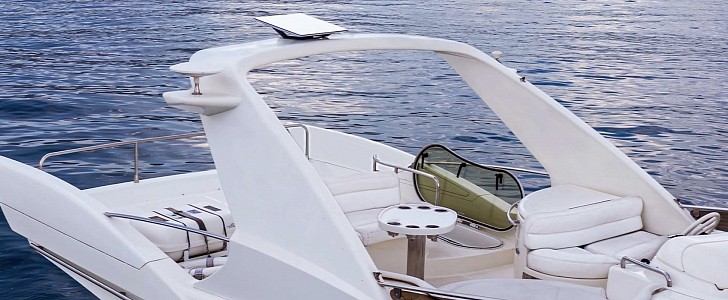 Beginning this winter, however, dark clouds formed on the cruising internet's rosy future. Cruisers returning from trips offshore received notices that they had violated Starlink's terms of service and would need to switch to a higher service tier, have their service interrupted, be given a giant wedgie, or all of the above.
Starlink Roam basic Info:
$135/mo fees, $599 eqpt, 5-50Mbps speeds, service degrades in high user concentrated areas and past certain data thresholds, service unavailable past land station access
Starlink Maritime basic info:
$250-$5,000/mo fees, $2500 eqpt, 220Mbps speeds, priority service access, global coverage
The follow-through on these threats (especially the wedgie one) has been thin to date. My most recent almost first-hand experience with Roam-level Starlink is people who did the Marion-Bermuda Race complaining about how well it worked and everyone on the boat was on their phones the whole time. The "isn't getting away from it all the reason we do stupid stuff like race sailboats to Bermuda" question is a topic for an entirely different time.
It must be said that Starlink has been notoriously tight-lipped and vague (some may even say disinformational) about where and how things work, and what the impact to cruisers will be.
What we do know is that we've just launched our adapter plate for the HD Flat Dish to be used with our Vision Series mounts, which will start shipping in early July. A rail-mount adapter for the mast-mount Dishy dish for Roam service will follow shortly thereafter.